About Artistic Skylight®
---
A RICH HISTORY
1980s: A "mom and pop" skylight company was established in 1980, founded by innovative entrepreneurs and Italian immigrants, Sam and Teresa Ferrazzo. Their ambitions were to create a skylight company that would thrive through the ages and push the envelope of daylighting possibilities. Their philosophy extended past simply providing quality skylights to the public, but rather provide a higher level of design support services and a level of customer care that was not easily found in the roofing and construction industry at the time. So, Artistic Skylight Domes was born and the journey begins. Taking orders in the morning, producing product during the day, and delivering to customers in the evening, the struggles of entrepreneurship was all too real for our founders.
1990s:  Through the years, the Artistic Skylight Domes team steadily grew to meet an ever expanding demand. New cutting edge machinery, wider ranges of product lines and higher quality products all amending to the modern day success of a small sized company. The introduction of glass glazing starts to become a popular trend in the industry and fuels innovation into our current lineup of glass skylights and Architectural Structural Glass Pyramid Skylights
2000s: This decade also saw the rise in the company's global reach. Now selling product outside of Canada in countries such as the USA, Poland, Hungary, Thailand, and others throughout the Caribbean and the Middle East. With the awareness of environmental issues and increasing research into home energy efficiencies, Artistic Skylight pushes the company into a new direction to have all standard model skylights Energy Star rated and classified amongst the most elite daylight providers in Canada. Today, a large variety of our unit skylights are certified Energy Star rated products providing excellent energy efficiency and daylighting benefits.
2010s: In April 2011, operations quickly outgrew two previous factories, and Artistic Skylight® commences operations in its new 48,000 sqft. state-of-the-art facility in Woodbridge, ON. The introduction of our Fall Protection Series skylights into the expanding model lineup is successfully received with high demand. With third party testing fully completed, this product is the first of its kind to be recognized as a fall protection skylight. Capable of withstanding 1750ft/lbs. of force (250lbs x 7ft. drop) FPS Skylights offer aesthetics, functionality, and roof safety with no compromise whatsoever.
PRESENT: For the first time in the history of Artistic Skylight® the company name and logo is an officially recognized Registered Trademark and continues to gain brand recognition in its industry. Today, the company has grown into a full service stop and is one of Canada's leading skylight manufacturer and daylighting expert. Offering exceptional customer support, design services, and installation services all complimenting our core strengths as a skylight manufacturer. Leading into our 3rd generation of being family owned and operated, we are proud to announce that this year, in 2020, Artistic Skylight® will be celebrating its 40th year of providing quality daylighting products and support to our amazing customers.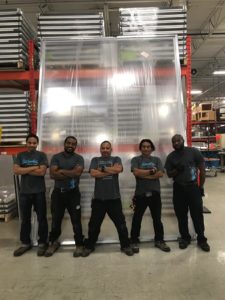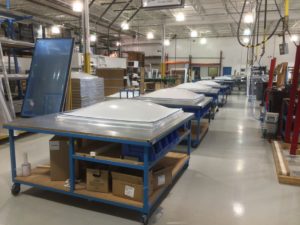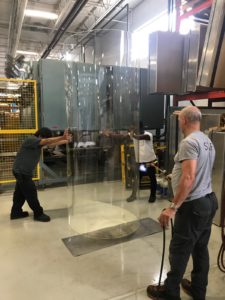 ---
DAYLIGHT FOR LIFE
With over 50 years of experience in skylight manufacturing, Artistic Skylight® provides state of the art standard and custom daylighting products for both commercial and residential applications.  To maintain our high levels of quality control, our management team uses a hands-on approach and utilizes state of the art machinery for all our in house manufacturing. As part of our ongoing commitment to our customers, we pride ourselves by offering an exceptional customer experience, unique custom manufacturing capabilities and producing high-end products.
Artistic Skylight® Is CANADA'S PREMIER SKYLIGHT MANUFACTURER
VISION STATEMENT:
To be a leading Canadian manufacturer of premium daylighting solutions by creating healthier living and bringing natural light to every work and personal environment.
MISSION STATEMENT:
We strive to offer our customers the best skylight solutions through strong teamwork, outstanding customer service and exceptional design for commercial, industrial and residential applications.
CORE VALUES:
Commitment – fully engaged in serving our customers and ensuring their total satisfaction
Quality – maintaining high standards in development, testing, and quality assurance
Appreciation – recognizing the contribution of our staff and business partners
Dedication – highly focused on evolving the daylighting industry
Courtesy – deal with people politely and with respect
---
Design Support
Our highly-experienced staff is always available to promptly deal with all inquiries regarding technical information, details, and budgeting.
With the help of computer-aided design, we are able to quickly produce drawings for any project. As part of our design support, we also provide professional installation or site supervision if required.
We invite your inquiries on various custom-designed skylights.