Multiwall Barrel Vault Continuous Skylight with Vertical Ends
MW-CF-FF-VE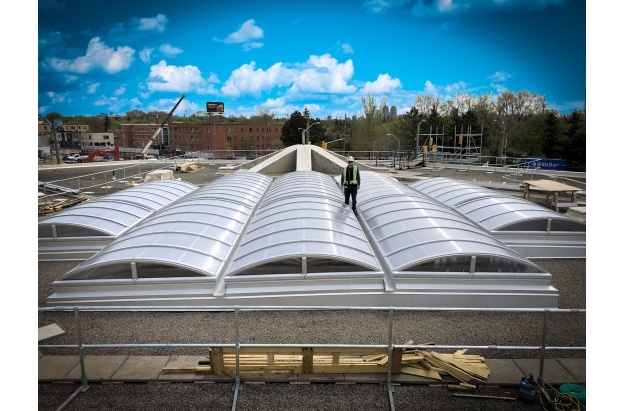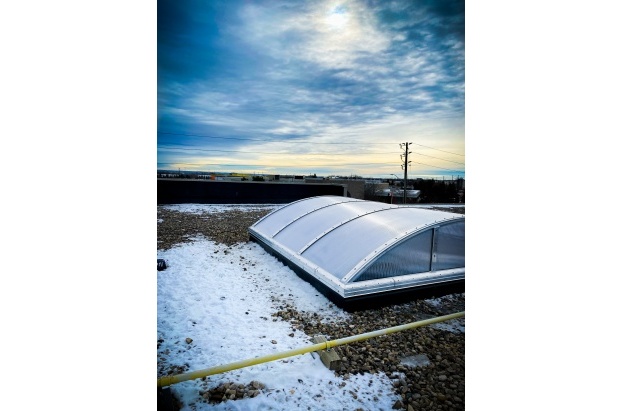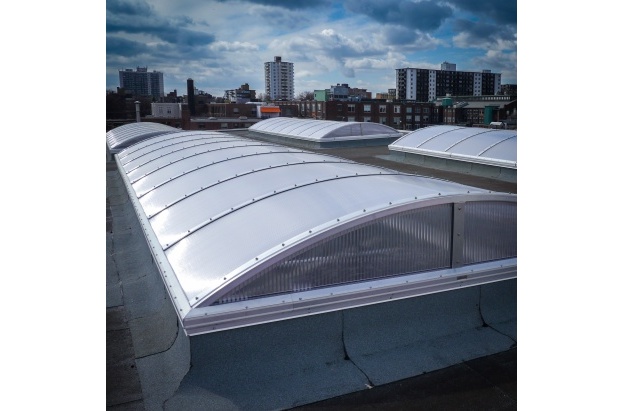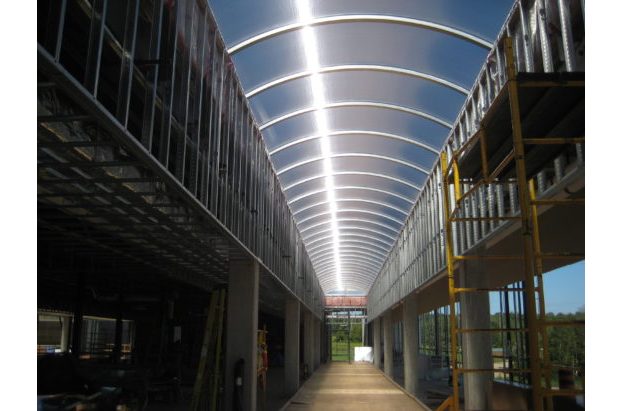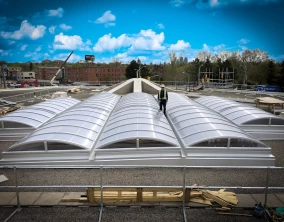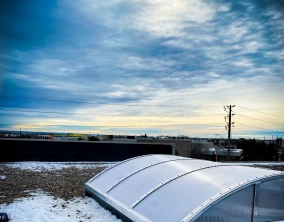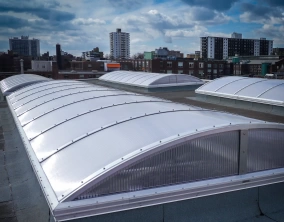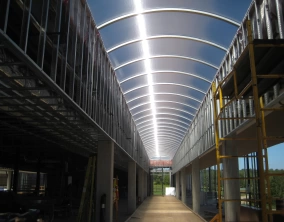 ---
Product Details for Multiwall Barrel Vault Continuous Skylight with Vertical Ends |
MW-CF-FF-VE
Our Multiwall Barrel Vault Continuous Skylight with Vertical Ends (commonly known as Gable Ends) is an economical choice for any large spanning curb applications. It provides an exceptional architectural look at a budgetary price. Built entirely from North American sourced, high-grade materials, this skylight is designed and built to withstand the harshest climates. Regardless of the size required, this model skylight can be shipped in modular sections to site and reassembled in only a few hours if required.  It is comprised of an all-aluminum curb frame that has been sealed with a PVC Frost-Free thermal break profile designed for mounting on 3" (76mm) wide curbs, high strength Polycarbonate Multiwall glazing, and heavy-duty aluminum cap frames to complete the assembly.
In addition, this product can be completely customized to suit any project design. Some customization options include custom painted interior and exterior framing (can be multiple colours), multiwall material thickness, bronze-tinted or white translucent multiwall, and can be built to suit any custom sizes.
This skylight option provides an economical choice for adding natural daylight and open sky views to any part of your house or commercial application. Recommended for any installation on any flat roof system but would work exceptionally well for large-format homes, outdoor patios, commercial buildings, office areas, showrooms, meeting rooms, large walkways.
Options & Specifications
Recommended Use
Luxury Homes
Outdoor Patios
Commercial Buildings
Office Area
Showrooms
Meeting Rooms
Large Walkways
Frame Options
Glazing Options
Product Options & Specifications
Interested in the Multiwall Barrel Vault Continuous Skylight with Vertical Ends?
Get a Quote