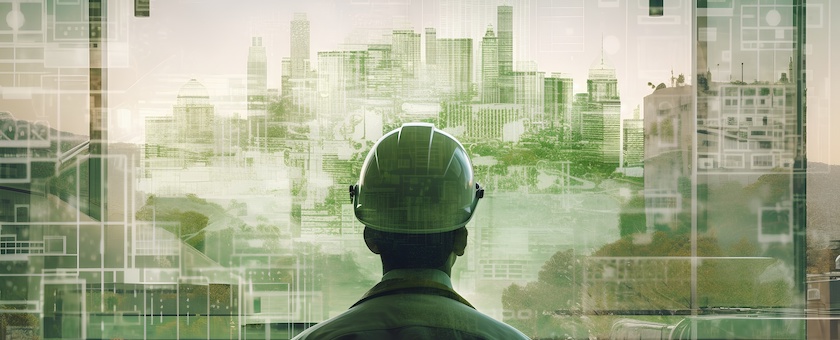 Take the LEED on sustainable building
Green is the new black, and it's getting hot in here – so it's time to take on some goals for reducing your carbon footprint. Preparedness is key. Remember that buildings account for ~40 per cent of global energy-related CO2, but when building to Leadership in Energy and Environmental Design (LEED) standards, buildings' CO2 emissions are 34 per cent lower.
But don't just do it for the earth. Our LEED-certified Artistic Skylights Process Manager, Marco Ferrazo, explains, "LEED projects have the ability to stimulate our own economies as well through increased property values and reduced operational costs for building owners."
We know it's easier said than done, especially when the instructions are 'beat a path and leave no trace.' To help clarify, we've called on our in-house LEED technical representative, Shristi Joshi, to help guide us on our journey through the centre of the earth's sustainability program.
Where does LEED come from, and where can it go?
"The LEED rating system was initiated to provide the building industry with a widely used framework that can evaluate and certify the sustainability and environmental performance of buildings and construction projects," says Joshi. The certification process uses a point system to quantify and measure the project's sustainability, offering points for meeting specific criteria in various building categories. The total number of points earned takes your building and categorizes it into Certified, Silver, Gold, or Platinum.
Building products to envelop(e) your sustainable goals
Sustainability: From the top
Repatriate the flora to your concrete jungle by incorporating a green roof or living walls in the building and bridge sustainable design with aesthetic design. These features can provide insulation, reduce heat island effects, and contribute to biodiversity in urban environments.
Joshi also notes that the roofing material used can affect a building's energy efficiency, so redefine 'cool' roofing materials and give your facility the freshest toque in town.
We only see daylight(ing solutions)
Flip the switch on overhead lighting, and enhance natural daylight while minimizing heat gain by using skylights, sunshades, or light shelves. Energy-efficient windows can significantly impact a building's energy consumption, so look for products with dual tempered glass glazing, Low-E coating, argon gas, and heavy-duty aluminum cap frames.
"Whatever LEED ranking you're going for – Certified, Silver, Gold or Platinum – skylights can help you achieve your goal," said Joshi.
Great barrier relief
Don't break the seal; choose products that provide effective barrier systems for air sealing and moisture management. Joshi recommends focusing on insulation materials like spray foam or cellulose insulation and pairing them with a high-efficiency HVAC system. Even better, keep the party going and include weather-resistant barriers, membranes, or tapes, as they target and minimize heat loss and gain in a building.
Exteriors LEED to the heart of sustainability
Staying true to the harsh climate, according to LEED, what's on the outside matters just as much as what's on the inside. For example, using shading devices such as awnings, sunscreens, or louvres can help control solar heat gain and reduce the need for cooling. Moreover, sustainable siding and cladding, made from materials like fibre cement, recycled metal, or wood sourced from sustainable forests, can also help your building catch LEED credits while crushing the carbon index.
Reduce reuse recycle
All roads may lead to home, but not all roads are built the same. When venturing into building and maintaining homes or facilities, take the right way around and litter the path with green practices. Make sure to take Artistic Skylights with you on the journey; we'll help you stay connected to the outdoors while you keep your eyes on the prize – we'll even put a frame on the view.
---